PREFACE
The early morning call flashed across the screen. Glancing at the Caller ID, I noticed it was a local number. The voice on the other end was familiar. A voice from the past who had been a business associate. He was interested in purchasing a home and wanted my assistance.
The conversation ended as I promised to put him in contact with a Broker Associate - explaining that I was not actively selling real estate but involved in consulting and training. After a call to my Referral Partner, I felt an urge to call the client back.
When he picked up the phone, I relayed the information. As he spoke, I sensed that there was another reason for the conversation. One that required listening to my inner voice to discern. Although initiated by a real estate conversation, we began to talk about the distractions which derail the focus of entrepreneurs. A serial entrepreneur himself, he shared with me the difficulty of shedding weights which had impeded or detracted from his purpose.
During a break in the flow of the conversation, I briefly mentioned some of my observations about the nature of distraction and the implications for Life Force and Life Flow. He was listening intently. Then he asked a question. One which initially seemed to be out of context. "What books are you reading right now?"
My mind scrambled through my reading list as I turned my phone on to scan my Kindle. I rattled off a a few titles when he stopped me and asked again. "What book did you read what you just told me from? I need to buy that book today." It was only then that I realized that he was asking where I had gleaned the information that I had just shared with him.
I told him that the information had come from time spent alone, in quiet distilled space. Then he said, "I was sure you had read that somewhere. It was deep and very good. I want that in my life. And to think that it was given to you by God! There's a book in you Lola, and when you write it, I want my copy! There is a reason you called me back today. Please listen"
As I put down the receiver, I knew this conversation was a challenge to my spirit. My plans for the day were put aside.
For everything there is a time and a season. I sense that the time is now. The season has arrived. The ground has been tilled. As spring slowly, but surely overcomes the harshness of winter, what is birthed in darkness must eventually emerge in light. This is that which has sprung forth from the dredged earth of my questions, curiosities, challenges and hard-earned lessons.
This book is not a 'how to' book nor is it intended to be an inspirational guide. Rather, I simply share my life process through the lens that that has opened my process of discovery. It is a journey of testing, turmoil, stress and relief from the trauma. It is a journey of breaking through loss into a new understanding of love, joy and peace. Although, this is my unique process, I have confidence that you too will find assistance as we touch on the essence of that which always connects all of us – the LIFE FORCE.
Chapter 1 - THE LIFE FORCE - A PERSONAL JOURNEY
LIFE FORCE DEFINED
Life Force is defined as:
the force or influence that gives something its vitality or strength.
"the passionate life force of the symphony"
the spirit or energy that animates living creatures; the soul.
LIFE FORCE – A PERSONAL JOURNEY
For quite some time, I had felt a sense of ongoing depletion. I found myself increasingly tired, strained and under a load of significant stress. My relentless pace and schedule were at odds with space for sustained rest and renewal. Oddly, refreshment was something I didn't really think I needed it. I was used to operating at a peak level of performance and relished the unnerving energy of juggling multiple assignments.
Professionally, I had broken through many barriers to become the first in my family to launch a successful real estate business. As a business entrepreneur, I held several leadership positions locally, and nationally. I also served on numerous boards and committees in a volunteer capacity.
My husband and I had raised a family which included our two sons, Michael and Gabriel. They also excelled in school and graduated with honors – eventually being accepted into one of the nation's prominent Ivy League schools. Life hummed along at a brisk pace within our personal and professional lives.
As our youngest child matriculated and prepared to head out to college, we packed a rented mini-van chock full of supplies, clothes and sandwiched our boys in the back seats as we set out towards the East Coast. After two days of travel, we arrived just in time to attend the Masters Tea, a venerable tradition which invited newly minted incoming freshmen to enjoy teatime with their children and meet other parents.
Yale's campus was bristling with activity. Upper classmen had been recruited to assist with moving freshmen into the dormitories. As we struggled to locate a parking spot, my husband suggested that my son and I disembark so we would not be too late for the tea.
As we got out, I could sense an inward insecurity in me. Shaking it off, I set out on foot several paces behind my son. I soon found myself lost as I tried to catch up with my son and navigate through the crowded street. Separated from my son and without my bearings in a strange city, I had no idea where I was – and my husband was not picking up my increasingly frantic phone calls.
Eventually, I arrived at the tea, flustered and upset at my son who had arrived without seemingly any thought to the whereabouts of his Mother. I noted how handsome and cool he looked with his dark shades, black T-Shirt and matching grey pants and loafers.
I dismissed the nagging feeling of unease as I enjoyed the moment of relishing the fact that we were here. We had made it to Yale University. No one in my immediate family had the opportunity to attend college. My siblings were the first to have graduated from university. A wave of awe mixed with gratitude overwhelmed me - pushing aside the disquiet which threatened to seep out like an uninvited guest who outstays a grudging welcome.
The next few days were a haze of activity. Along with a swarm of other parents, we followed our children to meetings, programs and dinners. It was exciting and unnerving. Hopes and anxious dreams swirled around the dread of impending separation and the unknowns of an emerging future. I knew that I had to let go, but I wasn't ready to explore what that meant. So, I didn't. Along with other parents, I smiled, and chit chatted about everything – and nothing.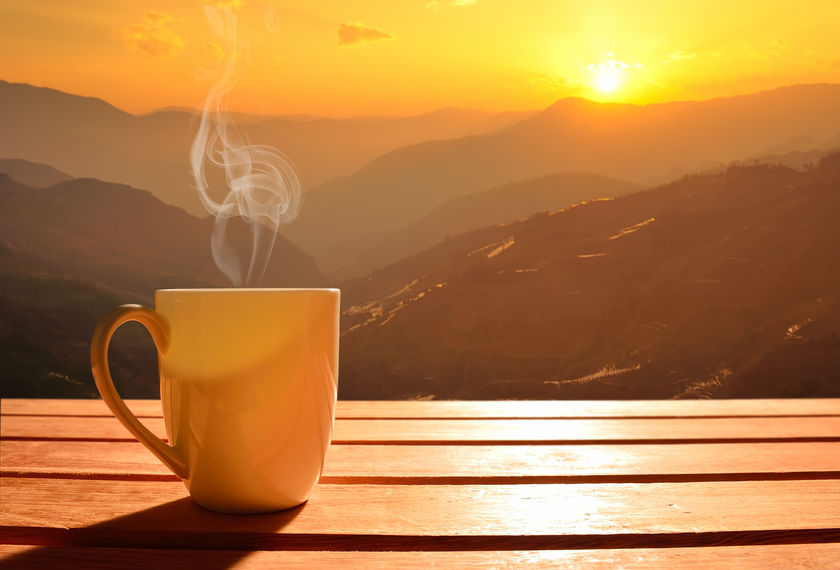 Reclaiming your Vital Flow